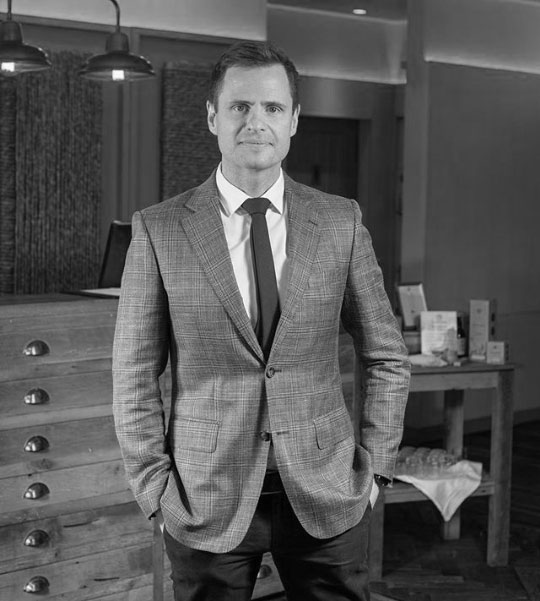 John is the Managing Director of a tourism portfolio in Co. Clare. He entered the tourism business after taking charge of his family business in 2001 at the young age of 21, through recessions and setbacks, he has continued to grow and develop his portfolio to include Hotel Doolin, Doolin Village Lodges, Bo & Bainne, Fiddle + Bow and CrossFit in Ennis. John currently employs 350 people across all his businesses.
About 8 years into this life and with a flourishing business, John came to realise that taking fulfilment only from work had led to an unhealthy work life balance, physically and mentally he was feeling the effects. He turned to the outdoors after reading an article on Everest. Determined to climb it, he learnt on that journey to the top of the world that not only would his body benefit but his mind and consequentially his businesses too.
Ten years after his first step on Carrantuohill he summited Everest, on 16th May 2017. Since his return John is back to his role as MD of his hotel business as well as founding The ELEVATE Foundation which is a not-for-profit organisation. It aims to fund the rollout of a wellness programme to young people, utilising independent organisations and professionals, specialising in youth wellness and mental health. Visit www.elevatefoundation.ie.
Mountains John has summited:
– Everest
– Dent du Géan
– Multiple Winter routes on Ben Nevis
– Eiger
– Scottish Highlands
– Mont Blanc
– Mount Kilimanjaro
– Matterhorn
– Ama Dablam
– Multiple technical alpine routes
– Many Irish peaks, including Carrauntouhill c.200 times
(he once did it 8 times in 24 hours)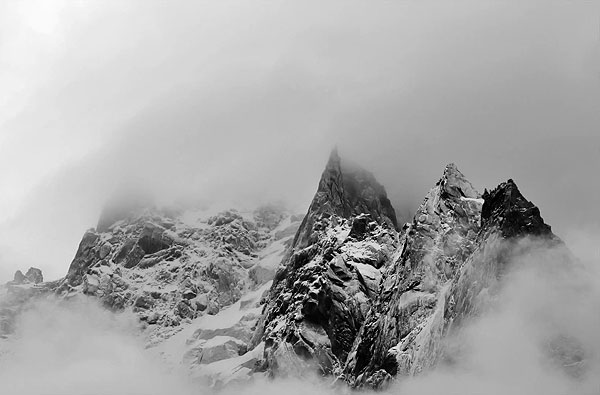 John is a personal and engaging public speaker and he demonstrates how his big vision and goal setting took him on a personal journey towards a work life balance, wellness and adventure. His style of speaking is honest and open, making his story relatable to people facing their own challenges, such as work life balance, goal setting, physical challenges, mental challenges and well being. The message of "What's Your Everest?" brings a story close to home to so many and the simplicity of a one step at a time approach encourages and motivates people to start on their own journey. Everest captures the imagination of so many, but it was just a part of his overall journey. The stories learnt on his 10 year journey to there, along with his greater hurdles of overcoming the many mountains he faced in business and his career deliver a rounded relatable message. John's experiences from his work and sports allow him to personalise any talk to align with a company's vision or challenges being faced.
It was absolutely brilliant, so well delivered, so emotional and so humane. You struck a chord with the whole audience and the feedback has been tremendous and very complimentary to you in particular.
It was extremely interesting and educational listening to john describe not only his physical preparation but also his mental preparation for his climb of Everest and how he put the tools and techniques he had learnt and perfected in to execution during his climb. I often find myself using learning from John's talk within my own sport.
We were delighted to have John as our closing keynote at the Retail Excellence Retail Retreat in Citywest Convention Centre recently. Our delegates were all involved with the retail industry – Owners, CEOs, MDs, Managers and suppliers to the industry. John's presentation was just superb and really motivational for our delegates at a time when retailers need all the encouragement they can get! John spoke not only about his amazing trip to conquer Everest but also about arming yourself with the right life skillsets, the importance of being prepared and being ready for the unforeseen which totally applies in everyone's life! John held the attention of our 1,800 delegates right through to the end of his keynote and we had super feedback on it afterwards from delegates
Your story is the best I have ever heard, when is the book coming? I have seen many many talks in my 40 year working career, from business, Bill Gates and Steve Jobs, and others who are not remembered any more, from sport, there have been rugby players, GAA footballers, team managers, American Grid Iron players, even cricket players, but none have come anywhere near your talk. As Paudie said we think this is so because you have walked the walk, faced death, faced you daemons and your setbacks, surrounded yourself with people you could work with, and learnt the lessons, and then you tell the story with great humility. Thanks so much for coming, it made all of our day.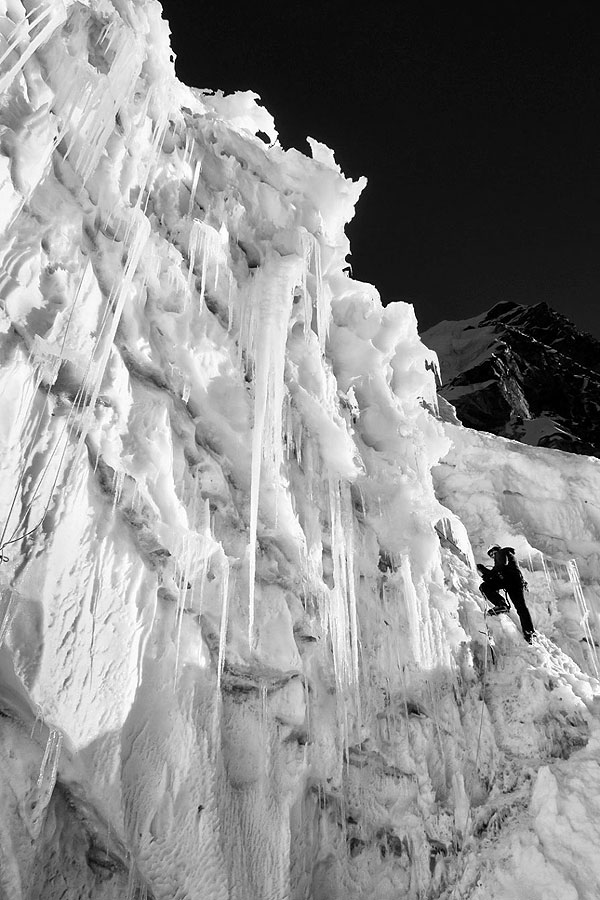 Themes and Topics include:
– What's your Everest?
– Coping strategies and positive mental health
– Building resilience
John is available for the following events:
– Keynote
– After-dinner speaking spots
– Awards hosting
– Corporate team building events
– Wellness events
– Sports teams
– Executive mentoring
John is available for talks in any Clare school without any associated fee.
INSTAGRAM FEED
This error message is only visible to WordPress admins
Error: No posts found.
Make sure this account has posts available on instagram.com.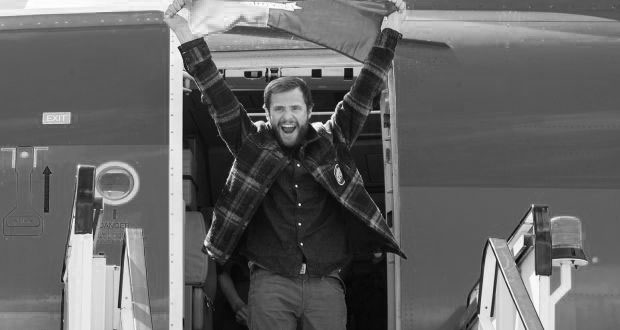 Tel: +353 (0)65 7079000
Email: info@johnjburke.ie